I have a few lovely ladies who have a place on my side bar right now who have been so wonderful and who started out or have become my friends in the past little while. So I've asked each of them to fill out a Christmas questionnaire for me to spotlight them on A Broke Bride!
The first lovely lady I'm going to spotlight is Cara from The Marvelous Flight of Cara! She is so wonderful and sweet, and we're on the fast track to becoming real life friends. She is going through a tough time right now, so I hope this will help you get to know Cara better and that you also become real life friends!
• • • • • •
What is your favorite thing about the holidays?
The feeling in the air when you go out in public. Not just the cooler weather (although I LOVE that - I love wearing scarfs, hats, and gloves. I love layering!) but the hustle and bustle of everyone out and about and the Christmas decorations up all over the place. It's so magical!
What is your favorite holiday tradition?
I love that we (the big kids - me and my hubby, and his sister and her husband) all get new Christmas pajamas on Christmas Eve and then we all wear them on Christmas morning. SO SWEET.
Do you have any new traditions?
Dan and I sent out a photo Christmas card this year which I'm SO happy about.
It's a tradition I've wanted to do for quite some time!
And your favorite holiday dish?
Christmas cookies. Does that count?
Thank you Cara from participating in the sponsor spotlight post, and of course Christmas cookies count ;)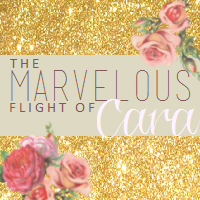 xo. Nicole